GOCC 2020 Survey Results Will Be Posted Here After April 7
Or See the Results Presented at the Monthly Meeting at GOMM (Feb. 4, 7:00 PM)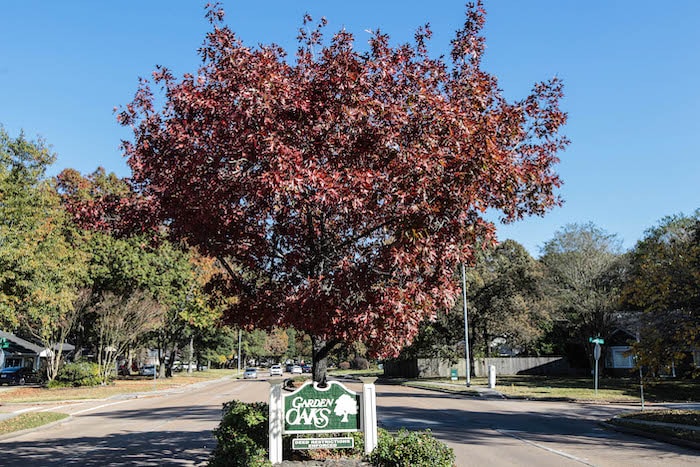 July 2019 The US Trustee sent out Notice of Assets, Notice to Creditors and other Parties in Interest of the need to File Claims in GOMO's bankruptcy case.
As many as a hundred or more owners will not get this notice because the mailing list used is the one filed in April of 2018. There was no possibility of updating this mailing list so we, the neighborhood, will need to handle this the old fashioned way. Neighbor to neighbor contact. If you know someone who has moved or is a new owner in the last 15 months, please give them a heads up.
GOMO's affairs are under the direction of the US Trustee:

GOMO Business Meetings and Plan Reviews are suspended.
The Civic Club and GOMO are two totally separate groups.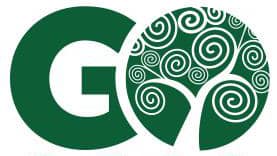 Garden Oaks Civic Club
(GOCC)
The purpose of the Civic Club is to provide a forum for Garden Oaks residents to meet and promote the civic and social welfare of the neighborhood.
Membership is open to all residents, whether one owns or rents. Payment of annual dues is required for membership and the right to vote for Officers and disbursement of funds.
The civic club sponsors the ever-popular October Wine Walk and the 1st Tuesday meetings with guest speakers and free pizza. GOCC also has sponsored home and garden tours.
Monies raised by the GOCC help pay for:
upkeep of neighborhood green spaces
Constable Patrols
publication of the monthly neighborhood newsletter (Gazette)
other neighborhood expenses
Garden Oaks Maintenance Organization
(GOMO)
The purpose of the GOMO is enforcement of Deed Restrictions in Sections 1, 2, 3 and 5.

Owners of parcels/lots in sections 1,2,3 and 5 are automatically members of GOMO.
GOMO is primarily funded by Transfer Fees collected when properties are sold.
GOMO funds in excess of those needed to support Deed Restrictions may be spent on support of neighborhood activities and programs. Excess Funds Approval requires a majority of 10% of Members.
1419 GO residential properties.
72,324 Sq. FT. Largest Garden Oaks lot.
56 Number of volunteers to produce/deliver the Gazette. 52 delivery + 1 editor + 1 proofer + 1 ad mgr.
547 Number of owners/residents registered at gardenoaks.org
1937 Year Section 1 platted.
1938 Year Section 2 platted.
1939 Year Section 3 platted.
1940 Year Section 4 platted.
1942 Year Section 5 platted.
1945 Year Section 5 re-platted.
3 Section with highest Constable Participation at 32%
5 Section with lowest Constable Particpation at 16%
$250 Minimum requested annual Constable contribution for 2019
$77,000 Cost of one Constable Patrol (single shift)
$162,000 Net proceeds raised to support Constable by Wine Walk 2009-2017
$1,321,959 GOMO Constable expenditures 2007-2017.
1950? Year Board of Trustees formed.
1998 Year Board of Trustees found improperly formed.
2002 Year GOMO formed.
1,143 Number of parcels in GOMO.
59 % of current GOMO owners who paid a fee
83 Number of new property owners in 2018 (GOMO members).
3 Number of times GOMO sued by an owner.
8 Number of times GOMO sued an owner.
Garden Oaks Constable Program Needs YOU!
Your Constable Program support for 2018 is needed!!.
The effort to increase the number of households in Garden Oaks supporting the Constable Program is necessary because of the loss of GOMO funding. We previously had three constable patrols, with two of those patrols being paid from GOMO surplus funds. That ended in 2016.
The civic club has signed two contracts for 2019, with each contract providing 40 hours of professional law enforcement officers patrolling in our neighborhood. Each contract costs about $77,000. These contracts will be funded by the residents of Garden Oaks. We need to raise $154,000 each year to keep these contracts in place. We need your support. Today!
If everyone in the neighborhood contributed, the cost would be about $110 per household annually. Currently we have right at 293 supporters (out of some 1400 households in GO), which is not nearly enough to fund two patrols for 2019. We are asking each household to contribute a minimum of $250 annually to keep the deputies patrolling in our neighborhood.
Following on, we are pushing hard to have enough funds to cover both patrols for the duration of 2019. We have distributed GO Constable Supporter signs to those who are paid for the current year and who have requested signs. If you would like a sign, please email goconstable@gmail.com. Please help us keep our neighborhood safe!
Constable Supporters $250 and up as of 05.01.2020
Constable Supporters $250 and up as of 04.02.2020
Constable Supporters $250 and up as of 03.01.2020
Constable Supporters $250 and up as of 02.03.2020
Constable Supporters $250 and up as of 01.05.2020
2019 Final Constable Supporter Roster at $250 and up
Garden Oaks a "Hidden" Houston Gem
For those who don't know, Garden Oaks is one of Houston's best-kept secrets. Nestled among towering pines and grand magnolias, this quaint and architecturally unique neighborhood of approximately 1400 homes continues to attract attention and rave reviews.