History
Welcome to our new History page.  We started it by pulling in the bits from the Neighborhood page.  Now we have a great deal more room to play with.  If you have ideas, please don't be shy.  Contact our webmaster Pam Parks.
In 1937, Edward L Crain established Garden Oaks on a tract of land just north of the Houston Heights. Comprised of five (5) sections, Garden Oaks offers a unique blend of late 30's bungalows through mid-century homes. The western edge of the neighborhood is comprised of G.I. homes built for returning veterans after World War II. All five sections have seen an abundance of renovations and newly constructed homes.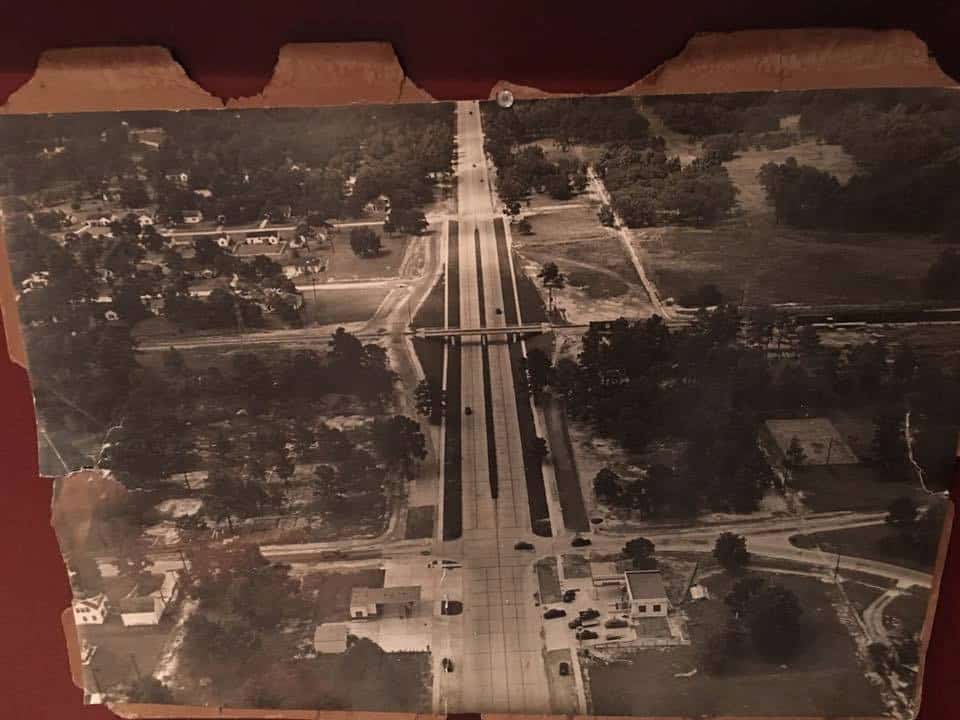 Know where and when this is? 34th and Shepherd -late 1930's
Garden Oaks Trivia
True or False:
Edward Lilo Crain, the developer of Garden Oaks, also developed or was active in Southside Place, Avondale and ....  Many of his homes were built using kits manufactured in Harrisberg by the Crain Ready-Cut House Company.
Sue Barnett Dr., the longest street in Garden Oaks, was named after Crain's secretary.
Garden Oaks was annexed by Houston in .....  prior to that, the Garden Oaks Co. operated several community wells and it's own fire service
Answers:
True Edward  Crain was a developer of prime residential properties from 192? through 196?. Edlo street is named after Mr. Crain.
False Randall St. was named after Katy Randall who was Mr. Crain's secretary.  Sue Barnett was the secretary at the Harris County Office which approved the design and development of Garden Oaks.
True  Community wells were located at..... The fire station and community hall were located on 34th street where the ..... townhouses are.