Sheriff Ed Gonzalez to speak at September 5 GOCC meeting.
Judge Emmett to speak at August 1 GOCC Meeting
The meeting venue has been moved to Grace Church 3754 N. Shepherd Dr. to avoid the construction at the elementary school.  Please join us!
Meeting starts at 7:00 pm in the Youth Center
CALLING ALL NEIGHBORS...
The Garden Oaks Civic Club is actively looking for committee members for the 2018 GARDEN OAKS HOME TOUR.  Please email president@gardenoaks.org for more details.  Thanks!
Garden Oaks Civic Club (GOCC)
The Garden Oaks Civic Club (GOCC) exists for the purpose of providing a forum for the residents to problem solve and become more cohesive as a neighborhood. Meetings are held once a month on the first Tuesday of each month (excluding the month that is set aside for "Neighbor's Night Out") at 7 PM. Meetings are currently held at the Garden Oaks Montessori Magnet cafeteria, 901 Sue Barnett.
Membership is open to anyone who lives in the neighborhood regardless of whether they own or rent their home. Standard household memberships are $25 per year; seniors may join for $5 per year and the business rate is $50. Membership in the civic club entitles each household to one vote on issues decided upon during monthly meetings. In 2016, about 20% of the approximate 1430 homes in Garden Oaks were members of the GOCC, contributing about $11,400 to the civic club in membership fees.
This money along with the proceeds of the biennial Garden Oaks Home Tour is the primary funding source for civic club expenses. Beautification is the most costly expense incurred by the civic club. We are charged with maintaining the 5 parks that grace our neighborhood.
The benefits of membership include voting privileges, meeting new neighbors, and the opportunity to learn more about how you can participate in neighborhood activities and give back to the community.
The Garden Oaks Civic Club is not the property owners association for the Garden Oaks subdivision and has no deed restriction enforcement authority whatsoever.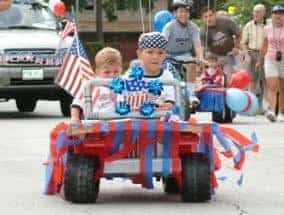 Fourth of July Parade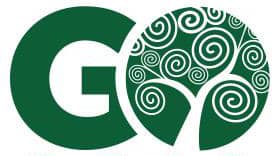 Contact Info
President

Treasurer

Beautification

Constable Program

Gazette Editor

Home Tour

Vice President

Secretary

Citizen Patrol (GOCP)

Gazette Delivery

Gazette Advertising

Membership

Web Site